TO GARDENERS, ALLOTMENT HOLDERS & SMALL HOLDINGS SELLING SURPLUSES ONLY.-
COMMERCIAL DEALERS OR WILD ANIMALS SELLERS AT OTHER SITES
——————–
Coronavirus: Thousands of wild animals were sold at Wuhan markets in months before Covid-19 outbreak, new report finds
Findings by Chinese and British researchers highlight scale of trade in wild species and the poor conditions in which they were kept
The animals on sale include species known to be susceptible to coronaviruses – such as civet cats, mink and raccoon dogs – but not bats or pangolins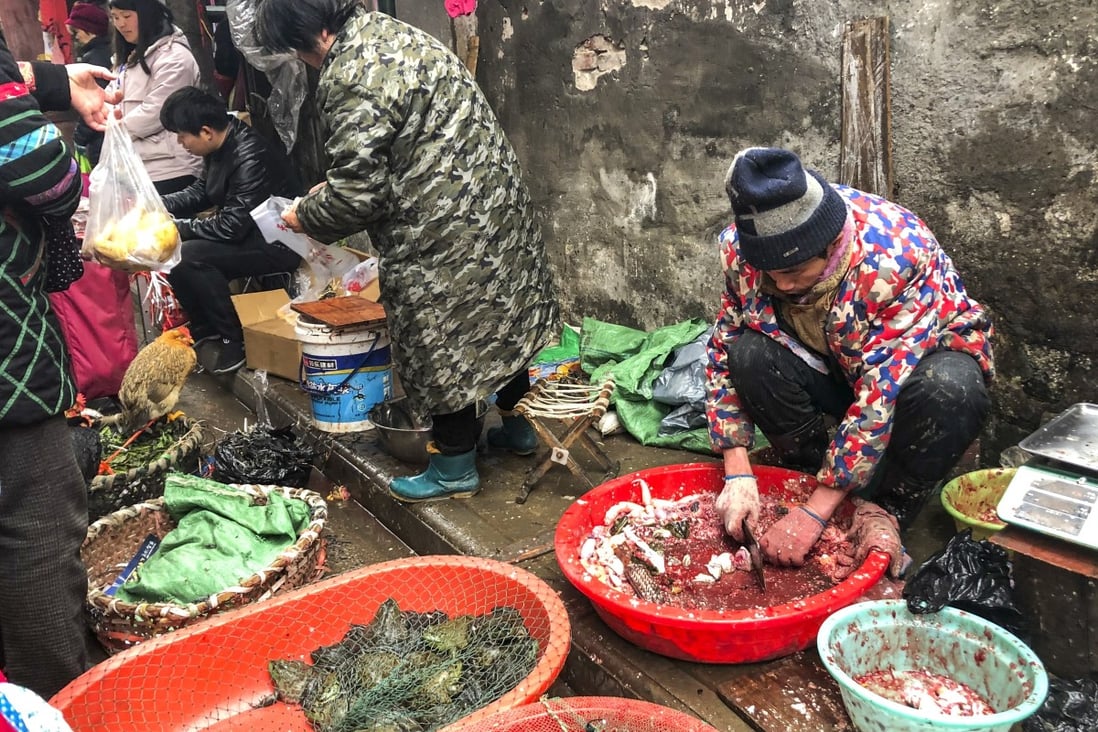 A number of early cases were linked to the Huanan seafood market. Photo: Simon Song
Corrected [12:24pm, 10 Jun, 2021]
Thousands of wild animals were sold in markets in the Chinese city of Wuhan ahead of the Covid-19 outbreak, new research has found.
The study by British and Chinese researchers shines a spotlight on the active animal trade in the city, which has long been considered a potential source of the outbreak.
In the most detailed record of wild animal sales yet to be published, the scientists estimate that more than 47,000 wild animals were sold in the city's markets in the two and a half years before the disease emerged.
Similar Recent Posts by this Author: