New worldwide coronavirus deaths rise for first time in 6 weeks as WHO chief slams 'grotesque' vaccine gap
Director general Tedros Adhanom Ghebreyesus tears into wealthy nations, saying they are costing vulnerable people's lives in low-income countries
He says rich countries are giving themselves a false sense of security, as continued Covid-19 transmission means the possibility of more variants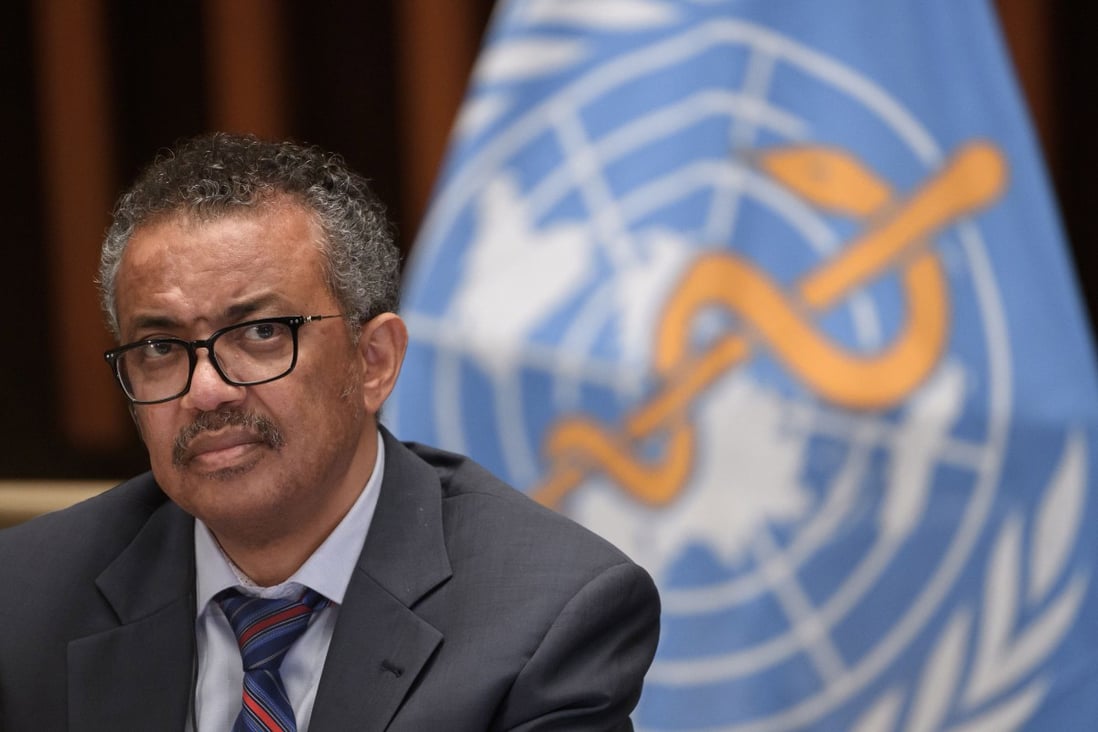 World Health Organization director general Tedros Adhanom Ghebreyesus attends a news conference at the WHO headquarters in Geneva in July 2020. Photo: AFP
A top World Health Organization expert on the coronavirus pandemic said on Monday the weekly global count of deaths from Covid-19 is rising again, a "worrying sign" after about six weeks of declines.
The news came as the UN health agency's director general Tedros Adhanom Ghebreyesus blasted the "grotesque" growing gap between the number of coronavirus vaccines administered in rich and poor countries, branding the inequity a global "moral outrage".
Maria Van Kerkhove, WHO technical lead on Covid-19, said the increase in deaths followed a fifth straight week of confirmed cases increasing worldwide. She said the number of reported cases went up in four of the WHO's six regions, though there were significant variations within each region.
"In the last week, cases have increased by 8 per cent," Van Kerkhove told reporters. "In Europe, that is 12 per cent – and that's driven by several countries."
The increase is due in part to the spread of a variant that first emerged in Britain and is now circulating in many other places, including eastern Europe, she said.
Southeast Asia registered a 49 per cent week-to-week jump in confirmed cases, while WHO's Western Pacific region reported a 29 per cent rise largely fuelled by the Philippines, Van Kerkhove said. The eastern Mediterranean region saw cases rise 8 per cent, while the number of cases reported in the Americas and Africa declined.
"I do want to mention that it had been about six weeks where we were seeing decreases in deaths," said Van Kerkhove. "And in the last week, we've started to see a slight increase in deaths across the world, and this is to be expected if we are to see increasing cases. But this is also a worrying sign."
Asia speeds up AstraZeneca vaccine roll-out even as trust sinks in Europe
23 Mar 2021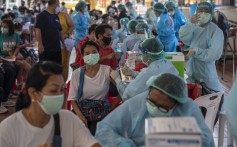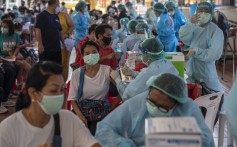 WHO director general Tedros on Monday tore into wealthy nations now vaccinating younger people at low risk of developing Covid-19, bluntly saying they were costing vulnerable people's lives in low-income countries.
He said it was "shocking" how little had been done to avert an entirely predictable "catastrophic moral failure" to ensure the equitable distribution of vaccines worldwide, telling a press conference that the gap was "growing every single day, and becoming more grotesque every day".
Tedros said rich countries were giving themselves a false sense of security, adding that the more the virus was transmitted, the more variants were likely to emerge – and the more of those sprang up, the more likely they were to evade vaccines.
"Unless we end this pandemic as soon as possible, it can keep us hostage for more years to come," Tedros warned.
Additional reporting by Agence France-Presse
Similar Recent Posts by this Author: