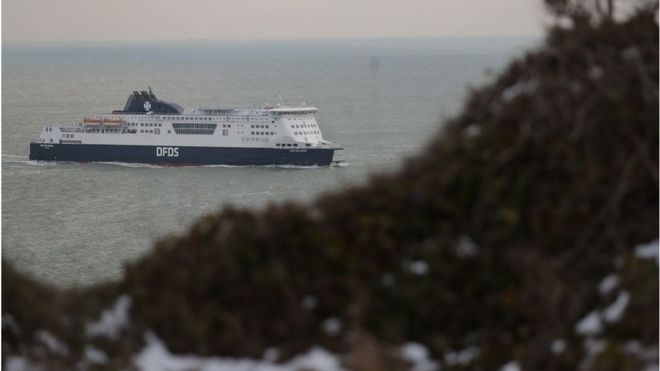 Ferry contracts awarded to French, Dutch-READ ON.
The UK will spend more than £100m chartering extra ferries to ease "severe congestion" at Dover, in the case of a no-deal Brexit.
The contingency plans allow for almost 4,000 more lorries a week to come and go from other ports, including Plymouth, Poole, and Portsmouth.
"The fact that this money is predominantly going to European companies is nothing short of ironic, reducing Britain to a laughing stock on the global stage."
The Department for Transport (DfT) said the awards were "a small but important element" of its no-deal planning.
By Joe Miller
Similar Recent Posts by this Author: