I TOLD THEM ABOUT OUR AGRICULTURAL INDUSTRY- WHY WE NEED A MINISTRY FOR FOOD – SEE BELOW
—————————————————-
Tell us about the impact of Covid on seasonal workers
We would like to hear from UK farmers and agricultural workers about how their industry has been affected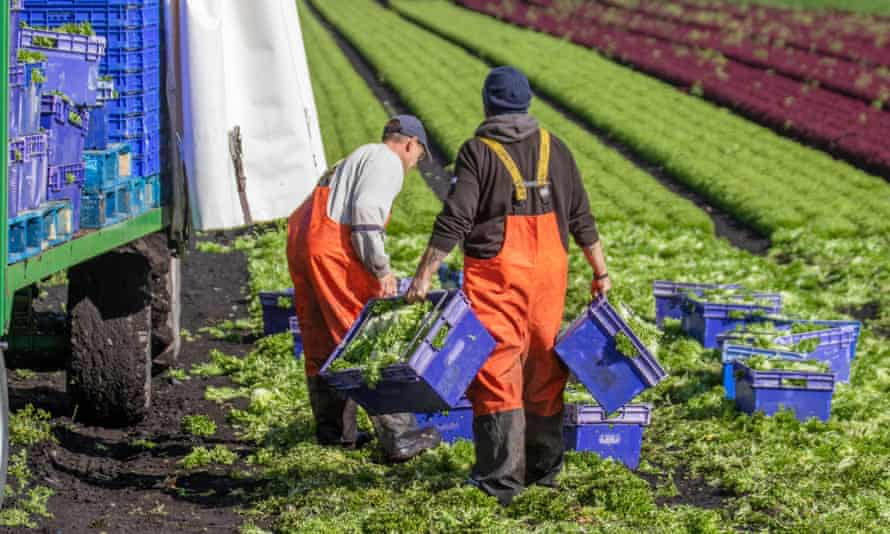 Numbers of seasonal workers in the UK agricultural sector have reduced since the Brexit vote of 2016. This, coupled with the effects of the Covid-19 pandemic, is expected to have an impact on the number of seasonal workers in 2021.
We would like to hear from UK farmers, growers, and agricultural workers about how their industry has been affected. Are you facing problems with the recruitment of seasonal workers on your farm? Are you a seasonal worker who can't work in the UK due to travel restrictions, or other concerns related to Covid? Are you living in the UK and hoping to get employment this summer?
Share your experiences
You can get in touch by filling in the form below, anonymously if you wish or via WhatsApp by clicking here or adding the contact +44(0)7766780300. Your responses are secure as the form is encrypted and only the Guardian has access to your contributions.
---
THERE NEEDS TO BE A 2ND AGRICULTURAL REVOLUTION IN BRITAIN.
ITS CALLED SELF SUFFICIENCY –
A BRITISH BREXIT AGRICULTURAL POLICY FOR BRITAIN
WHERE WE BECOME SELF CONTAINED.
INSTEAD OF IMPORTING 50% OF THE FOOD WE EAT
WE MUST A HOME GROWN HOME PRODUCED POLICY.
ONCE THAT HAS BEEN RECOGNISED
WE GO BACK TO TO THE SPIRIT OF 45 AND INVENT THE SPIRIT OF 21 22 23 etc.
FOOD DOES NOT COME FROM SUPERMARKETS –
SEASONAL FOODS –
A MINISTRY FOR FOOD
TO PROTECT FARMERS AND CONSUMERS
FROM SALT AND SUGAR AND MINICULE LABELLING PRODUCERS AND RETAILERS
WE NEED LOCAL MARKETS WHERE PRODUCERS CAN SELL SURPLUSES FOR FREE-
AFTER ALL WE ARE A MARKET ECONOMY-
ITS THE SMALL BRITISH FARMERS THAT HAVE BECOME TODAY "MARTYRS".
SO THERE NEEDS TO BE A LAND TAX ON LARGE UNITS NOT WORKED BY THE OWNERS
TO DEVELOP MORE SMALLHOLDINGS AND TENANT FARMS.
GUARANTEED PRICES MARKETING BOARDS
AND GOVERNMENT LICENCED ABBATOIRS.
THE WHOLE INDUSTRY NEEDS A SHAKE UP
I AM THE RADICAL AT rightsandwrongs.co.uk – COPYRIGHTED MATERIAL
Similar Recent Posts by this Author: