Here's What Labour's Official General Election Campaign Logo Will Look Like
The party has unveiled its slogan as Jeremy Corbyn launches voter registration drive.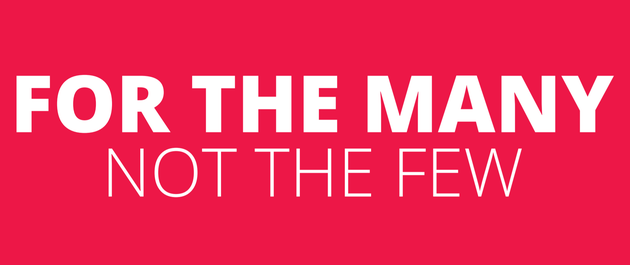 HUFF POST
Labour's 2017 general election campaign slogan.
Labour has unveiled its general election campaign slogan
and logo ahead of a major push on voter registration by Jeremy Corbyn.
Huff Post UK has been given a first look at the official 2017 party branding,
which centres on its message of campaigning 'For the many, not the few'.
The Labour leader will use a speech in London on Saturday
to urge people who support its ethos, particularly young voters,
to 'step up' and visit their polling station on June 8.
The party says more than 2.4 million 18-24-year-olds are missing from the electoral register,
and barely 40% of those in the age bracket turn out at election time.
"The Conservatives are more than happy with this state of affairs.
Apathy and resignation will secure them seats on election day," Corbyn is expected to say.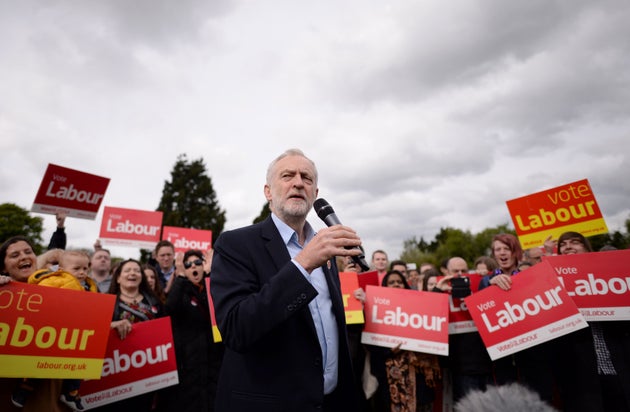 PA WIRE/PA IMAGES
Jeremy Corbyn will use a speech in London to urge people to register to vote
"It's not that our young people don't have the energy and talent to succeed.
Our country is full of potential.
"But something hangs on peoples' lips – though it typically goes unspoken.
It's the unheard story of why so many of us are scaling back our hopes
and dreams in favour of just getting by.
"It's the reason why this country is unable to unleash its potential.
Because as families, communities – entire regions – we are all being held back.
"Don't let the Conservatives hold you back."
Corbyn will tell supporters a 'Brexit for the few' is brewing,
which will see tax cuts handed to 'the super-rich and their corporations'.
"The Conservatives' backers can afford to opt out when things go wrong.
They've been doing it for decades," he will say.
"In truth, they always have a get out of jail free card while this government is at the controls."
Similar Recent Posts by this Author: