Maybot strikes again: Watch the PM's cringeworthy dancing in South Africa
Published time: 28 Aug, 2018 11:33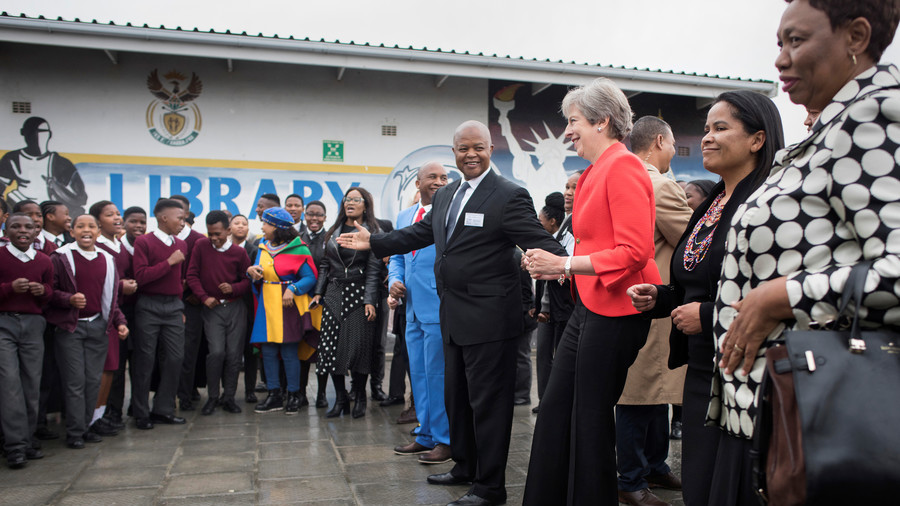 UK PM Theresa May, seemingly not content with wowing the masses with her unique style of curtseying to British royalty, has been caught on camera showing off her rather awkward "robot" dancing skills at a school in South Africa.
May, who acquired the nickname 'Maybot' during the 2017 General Election for her mechanical demeanor, has played up to her moniker with this foray into South African dance.
Footage tweeted by the South African Department of International Relations and Cooperation (DIRCO), captures May attempting to mimic the dance moves of children at the ID Mkhize Senior Secondary in Gugulethu, Cape Town – which proves a struggle for the British PM.
A fact which is not lost on social media users on Twitter, where many liken her dance moves to a robot.
Similar Recent Posts by this Author: