Ford to establish new company with China's Zotye
to build electric vehicles
August 23, 2017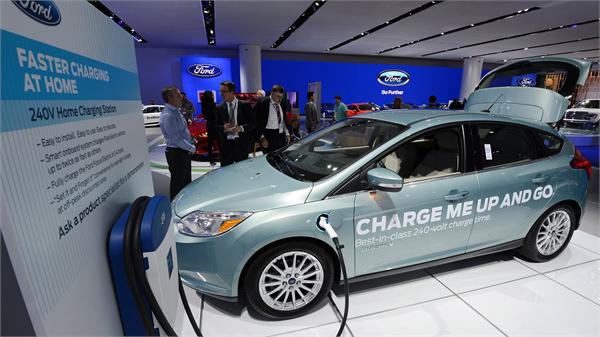 (file photo)
Ford Motor on Aug. 22 said in a statement that it had signed a memorandum of understanding with China's Zotye Auto to establish a new joint venture for the development, manufacture, sales, and service of electric vehicles. Both firms will hold a 50-50 stake in the venture.
According to Zotye, the memorandum serves as an initial intention of cooperation for both parties, and is a guiding document for future collaboration.
Peter Fleet, group vice president and president of Asia Pacific at Ford Motor, said that electric vehicles will take a major share of the Chinese auto market, and Ford wants to be an industry leader that provides the most competitive production line for Chinese consumers.
Ford Motor estimates that a total of 6 million new energy vehicles will be sold in China in 2025, two-thirds of which will be electric cars.
However, the company did not disclose any details about the cooperation, such as brand name, car models, and production information.
Zotye said the venture will also engage in smart mobility services if allowed by law.
Ford Motor plans to make 13 electric models for global sales in the next five years.
The company also plans to electrify 70% of its vehicles in the Chinese market by 2025.
Similar Recent Posts by this Author: