Don't bother with national census… spooks already know where you live & work thanks to mobile data
Published time: 7 Nov, 2017 17:25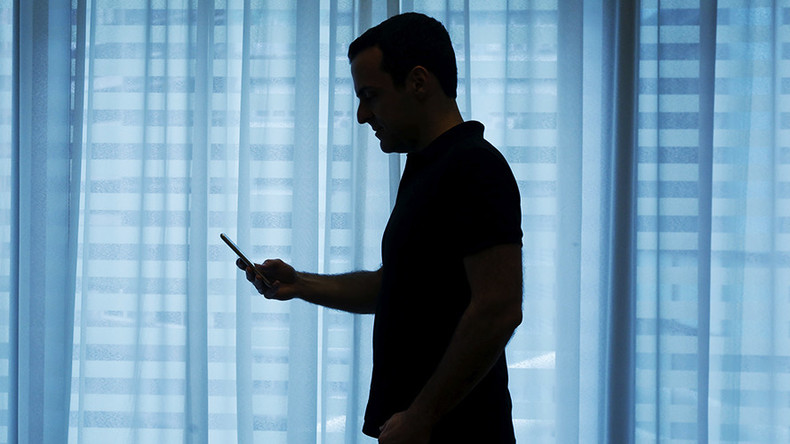 In what sounds like the dystopia described in George Orwell's '1984,' thousands of Londoners have had their mobile phone data tracked by the government to find out where they live and work. Now the method could be used instead of the national census.
The Office for National Statistics (ONS) has been trying to build up a picture of people's daily commute using mobile phone data – something it usually asks about in the census. Tracking phones through the day revealed the owner's place of work, while location data through the night showed their home address.
Mobile phones create a record of every location visited by the user if the phone is switched on. Statisticians believe the data, which is anonymized, could one day replace census questions in England and Wales, according to the BBC. It admitted, however, that it would need to carry out "extensive evaluation" of "privacy impacts" if it went down that route.
The ONS has been carrying out experimental population analyses using different data sources since 2015, but this is the first data showing the location of phone users. A report published on the ONS website revealed the data showing commuting patterns, which was collected from Vodafone users aged 18 and over between March and April last year. It did not include people who use pay-as-you-go phones. It focused on three London boroughs – Lambeth, Southwark and Croydon.
The study painted a slightly different picture to the 2011 census, with more people appearing not to leave their home borough on their daily commute. Some of this might be down to students, who may have been "mistakenly inferred as commuters as their movement behavior will be similar," the report said.
The next census of England and Wales will take place in 2021, and will still take the form of a questionnaire. The census poll, which has existed for 217 years, could be scrapped by 2023 if the pilot data continues to offer reliable findings, according to the Evening Standard.
The ONS has also examined how data from mobile phones could be used to analyze ethnicity, wealth and population levels. It is now inviting responses so that it can decide whether the method will be rolled out more widely.
Similar Recent Posts by this Author: