Brexit Effect On Fishing Industry
We buy a significant amount of our Cod etc.. from Iceland and other fancy Fish from Euorpean Waters but we must close our fishing grounds to all foreigners, allow stocks to replenish and then our waters -at least a 200miles excluusion zone or mid way between borders becomes British farming of the sea.
Together with our inland waters and fish farms, including salmon lochs and shellfish will not only increase our catch, and therefore our wealth, but reduce the overall price of a staple British food.
That can only be good for our economy.
Foreigners who want to buy our surplus must not be allowed to dictate terms.
That would weaken our trading position and that of our home market.
-The Radical
But it warned that the UK industry should not discard elements of the CFP which have helped maintain stocks and prevent over-fishing, the Press Association reported.
And it noted that the UK will continue to be under international obligations to co-operate with neighbouring states where fish stocks are shared between the waters of two or more countries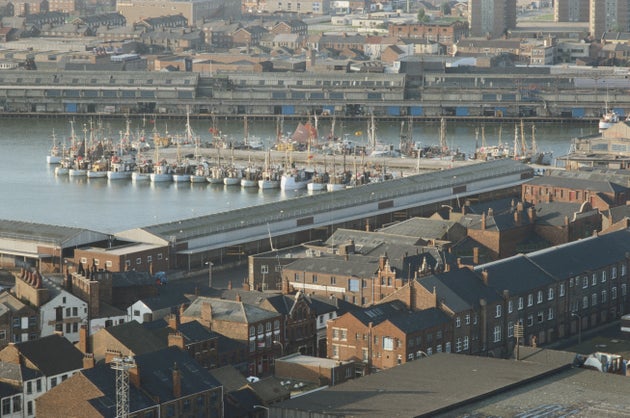 EPICS VIA GETTY IMAGES
Grimsby, Lincolnshire, is famous for its fishing industry. North Lincolnshire voted for Brexit by 69.87%
Lord Teverson, chairman of the Lords EU Energy and the Environment Sub-Committee, said: "Many people in the UK fishing industry were vocal supporters of Brexit and there is a strong sense that it presents an opportunity for them to grow and develop the industry.
"That may very well be the case but if that opportunity is to be taken, while ensuring fishing does not return to the unsustainable levels of the past, we need to ensure the recent positive developments of the Common Fisheries Policy, largely promoted by the UK, are not discarded.
"Fish stocks are a shared resource and fish don't recognise national borders. We will have to continue managing fish stocks in a responsible and co-operative way to prevent over-fishing.
"The UK fishing industry relies heavily on trade with the EU.
"Brexit will involve many trade-offs, and it may very well be that EU member states demand more access to UK waters than some fishers would want in return for our continued rights to sell fish to the European market with zero tariffs.
"What we are absolutely clear on is that the fishing industry and the coastal communities who rely on that industry should not be overlooked and must be fully consulted.
"While fisheries is a relatively small part of the UK economy, it is of fundamental importance to a great many people in different parts of the UK, from Brixham to Grimsby and Newlyn to the Shetlands. Those voices must be heard in the negotiations."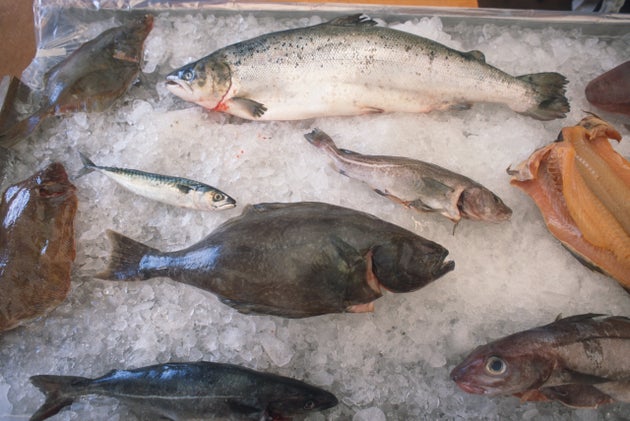 EPICS VIA GETTY IMAGES
Freshly caught fish on ice. While the UK's fishing industry is relatively small – it's likely to be a high-profile barometer of Brexit
The committee stressed the importance of taking devolved administrations in Scotland, Wales and Northern Ireland into account "from the outset" when developing a strategy for negotiations over the future of fisheries.
It found that of the 666,000 tonnes of fish farmed and caught in the UK in 2014, 499,000 tonnes (75%) were exported, and 66% of those exports went to the EU.
The UK also imported 721,000 tonnes of fish, 32% of which came from the EU.
A Government spokesman said: "We recognise the importance of our fishing industry and we will be working hard to secure the best possible deal for all our fishermen – both now, and for the future.
"At the same time, leaving the EU is a real opportunity to review fisheries management in order to ensure fair access to quota, sustainable stocks and a healthy marine environment."
Similar Recent Posts by this Author: