Is NatWest's new regular saver worth it?
NatWest has launched a Digital Regular Saver account that pays 3.00% gross, an account that at first glance seems to beat the competition, with its closest competitors paying 2.75%. But is it all it seems, and is it really the best way to earn the maximum amount of interest? We take a look.
The deal
NatWest, like many high street bank banks, restricts its top rate regular savings account to those holding a current account with them. Savers can pay in up to £50 each month, which after 12 months would result in interest of £9.88, equivalent to an interest rate of 1.64% if £600 was invested as a lump sum. Once savers have accumulated a £1,000 balance, they'd receive £30 in interest each year, but it should be noted that anything above £1,000 will only earn interest of 0.01%, so savers should transfer anything above this amount.
The alternatives
Elsewhere, first direct, HSBC and M&S Bank regular saver accounts all offer a fixed rate of 2.75% for their current account customers, and while this is lower than the rate from NatWest, they do allow larger monthly contributions of up to £250 for the HSBC and M&S Bank accounts and £300 for the first direct product. At the end of 12 months, the maximum balance these accounts could reach is £3,000 for the HSBC and M&S Bank accounts and £3,600 for the first direct account, and the interest earned would be approximately £44.69 for the HSBC and M&S Bank accounts and £53.63 for the first direct account. This is equivalent to an interest rate of 1.50%.
Michelle Monck, personal finance expert at Moneyfacts.co.uk, comments: "The NatWest Digital Regular Saver does offer the best rate of return pound for pound when compared to the other high street bank regular savings accounts. However, the low maximum balance makes the overall earning potential very small, so those that want to save regularly could open this account, followed by a slightly lower-paying regular saver to maximise rates and the monthly allowances."
What about a different account altogether? An easy access account could be a viable alternative with fewer restrictions. Right now (excluding the NS&I account that's reducing next month), Newcastle Building Society has the top easy access rate of 1.05% for its Triple Access Saver.
You can read this story in full online, or find the best regular savings accounts by using our chart.
Moneyfacts.co.uk will never contact you by phone to sell you any financial product. Any calls like this are not from Moneyfacts. Emails sent by Moneyfacts.co.uk will always be from news@moneyfacts-news.co.uk. Be ScamSmart.
AER

Notice / Term

Easy Access*

0.96%

None

Fixed Rate Bonds*

1.60%

5 Years

Fixed Rate ISAs*

1.40%

5 Years

Variable Rate ISAs*

1.00%

None

Regular Savings Accounts*

2.00%

12 Months

Notice Accounts*

1.10%

120 Days

Monthly Interest Accounts*

1.50%

5 Years
*Excludes linked accounts, existing customer deals, profession or location dependent accounts
This one-year bond from Close Brothers Savings boasts a rate of 1.10% AER that's fixed for 12 months, with interest paid on maturity. It requires a minimum investment of at least £10,000, after which no further additions can be made, and withdrawals won't be permitted before the end of the 12-month term. It must be opened online but can then be operated by phone as well.
Product Spotlight: Monthly interest notice deals
Here is a summary of the top notice accounts that pay interest monthly:
• Aldermore's 120 Day Notice Account pays the market-leading rate of 1.09% gross (1.10%AER) on a monthly basis from a minimum of £1,000. Further additions are permitted at any time into this internet-operated account but earlier access is not, with the full 120-day notice period always having to be served.
• Next up is ICICI Bank UK with its Notice Savings Account paying the joint-top rate of 1.09% gross (1.10% AER) on a monthly basis, this time from a minimum investment of just £1. Further additions are welcome but withdrawals are only possible on 95 days' notice, and must be made via a linked Home Vantage Current Account. The account can be managed online, in branch and by phone.
• The Melton Building Society completes the top three with its Online Rainbows 90 Day Notice, an account that pays 1.00% gross/AER on a monthly basis from £100. Further additions are welcome but earlier access is not, with the full 90 days' notice always having to be served. The account must be managed online, but a branch or postal-operated version is also available.
Find out what other deals are available on our notice account chart.
Top products – At a glance
Mortgage options for the over-50s
More people now expect to be paying their mortgage into their 70s, according to research from Hargreaves Lansdown. "Even if you snap up a property at the average age of 34, and take out a 25-year mortgage, it only takes a little bit of life to get in the way to leave you repaying well into retirement," said Sarah Coles, personal finance analyst for Hargreaves Lansdown. But what are your mortgage options in later life?
Can I get a mortgage over 50?
Those needing a mortgage as they approach or are in retirement will find their lending options look different to younger borrowers, with typical options including lifetime mortgages (a form of equity release) and retirement interest-only mortgages.
A lifetime mortgage allows borrowers to release the equity in their home as tax-free cash. They can choose whether they want to make regular repayments or none at all, in which case the amount borrowed plus accrued interest is repaid when they go into long-term care or die (usually funded by the sale of their home). Borrowers should be aware that, if interest is rolled up, the total amount borrowed can increase significantly, however lifetime mortgages offer a no negative equity guarantee to ensure that the borrower will never owe more than the value of their home.
Alternatively, retirement interest-only mortgages are a hybrid of a traditional interest-only mortgage and a lifetime mortgage. They allow older borrowers to borrow money using their house as security like a traditional mortgage, and they will need to pass the lender's affordability test. The monthly repayments are lower as the capital is not repaid, only the interest charged to it. However, like a lifetime mortgage, the debt remaining must be repaid when the borrower goes into long-term care or passes away. Whichever option is chosen, advice is key.
There's a lot more to this story online, and those considering borrowing in later life may want to speak to a financial adviser.
Product Spotlight: Five-year fixed mortgages for home movers
Moving home? Here are the top five-year fixed rate mortgage deals available direct:
• NatWest's five-year fixed mortgage is priced at 1.55% to 31 December 2025 (2.9% APRC), after which it reverts to 3.59% variable for term. It's available to house purchase customers at up to 60% loan-to-value (LTV) and comes with a fee of £995, though the £250 cashback will help to partially offset that upfront cost.
• This five-year 60% LTV deal from RBS mirrors NatWest's offering, with a rate of 1.55% that's fixed to the end of 2025 (2.9% APRC) before reverting to 3.59% variable. The fee of £995 is again offset by the £250 cashback incentive.
• Virgin Money's five-year deal completes the top three, with a rate of 1.55% fixed to 1 January 2026 (3.2% APRC) before reverting to 4.34% variable. Available to house purchase customers with a deposit of at least 35% (65% LTV), it's got a fee of £995 but will cover valuation fees.
See what other deals are available in our five-year fixed rate moving home chart.
Rate

Period

APRC

First Time Buyer*

95% LTV

3.05%

(F)

to 31 January 2026

2.8%

Remortgage*

60% LTV

1.17%

(F)

to 30 November 2022

3.3%

Buy-to-let*

65% LTV

1.19%

(F)

to 30 November 2022

4.5%

Moving Home*

60% LTV

1.28%

(F)

to 30 November 2022

3.3%
*Excludes existing customer only or location specific products
Representative Example: £159,210 mortgage over 25 years initially at 3.05% fixed for 63 months reverting to a tracker rate of 2.59% variable for term. 63 monthly payments of £759.14 and 237 monthly payments of £728.40. Total amount payable £220,586.62 includes loan amount, interest of £61,247, valuation fees of £0 and product fees of £0. The overall cost for comparison is 2.8% APRC representative.
Guarantor Mortgage 100% LTV
For those struggling to save a deposit for their first home, Tipton and Coseley Building Society may have the answer with its guarantor mortgage. This 3.39% (3.5% APRC) discounted variable rate (1.55% disc) is available at 100% loan-to-value, provided a family member either puts a 20% charge on their own property or puts 20% of the mortgage value into a Family Assist savings account. The product is fee-free, too.
YOUR HOME MAY BE REPOSSESSED IF YOU DO NOT KEEP UP REPAYMENTS ON YOUR MORTGAGE.
Terms and Conditions apply
Representative example: £168,000 mortgage over 25 years initially at 3.39% variable for term. 300 monthly payments of £831.17. Total amount payable £249,776.00 includes loan amount, interest of £81,351, valuation fees of £250 and product fees of £0. The overall cost for comparison is 3.5% APRC representative.
Six steps to organise your finances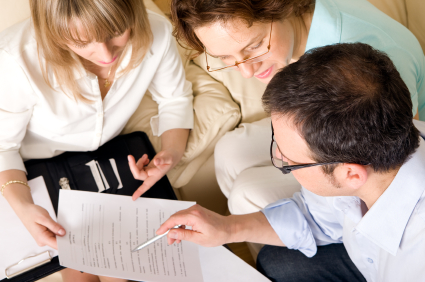 This week was the Chartered Institute for Securities and Investment's (CISI's) Financial Planning Week, a week that aims to help improve consumers' confidence and understanding of finances. Here are a few steps consumers can take to manage their money.
1. Set small goals that build towards achieving your main financial aims
Consider what you would want your lifestyle to be like after you stop working. It may be decades away, but having a clear aim – and creating a spending plan – can help you to set smaller goals along the way.
2. Switch any debts to lower rates and pay off the most expensive
Short-term debt on personal loans and credit cards can be expensive and it is a good idea to switch these debts to a lower rate if you can, and focus on paying off those debts with the highest rates first. Consolidating your debts can help to reduce your monthly debt outgoings.
3. Start an emergency fund
Any money released as a result of paying off a debt can be saved to help form an emergency savings fund. Consumers wanting to earn the best rates should avoid keeping this money in a high street bank as this could earn next to nothing; find the top deals by looking beyond the high street.
4. Saving into a pension is free money
Unless they have opted out, most of those working should now all be auto-enrolled into an employer's pension scheme. This means that all employees will have money from their employer and themselves being paid into a pension pot.
5. Check your family is protected
If you or a family member were unable to work, what would the impact be on your family and finances? Income protection and life insurance are there to take away the stress of worrying about money at what is likely to be a hugely stressful time.
6. Releasing income as retirement approaches
Those approaching retirement should also consider a personal finance review. At this time, the focus may be on how to release income in the most tax-efficient way or how to release equity with a lifetime mortgage.
You can read these steps in more detail online, and check out our guides for extra support across a range of financial considerations.
This current account from Starling Bank pays interest of 0.05% AER on balances of up to £85,000, has no minimum funding requirement or monthly fee, and has a low overdraft rate of just 15% EAR. Although designed for mobile banking – there are no Starling Bank branches – the account can be managed online, by post, by phone, at Post Office branches and via mobile.
Representative example: Based on an overdraft limit of £1200 charged at 15.00% EAR Variable. Representative 15.0% APR variable.
Similar Recent Posts by this Author: