What's happened to savings rates this year?
2020 has been a difficult year for savers. Towards the end of March, the Bank of England made two sudden base rate cuts in response to the economic impact of the Coronavirus pandemic, resulting in base rate falling to a historic low of 0.1%. Not only that, but in April the Term Funding Scheme (TFSME) was introduced, an initiative that was designed to encourage lending to SMEs.
This combination saw savings rates fall rapidly. On 1 March 2020, the average easy access savings rate stood at 0.57%, yet this almost halved to 0.3% just three months later. By September it had fallen again, albeit by a lesser extent to stand at 0.22%, yet this still marks a fall of 0.35% within six months. Over the same six-month period, average one-year fixed bond rates fell by 0.50%, from 1.16% on 1 March to 0.66% on 1 September, while average five-year bond rates fell by 0.51%, from 1.56% to 1.05% – and rates still haven't recovered.
What does the Bank of England's latest announcement mean for rates?
Savers will likely be relieved at the Bank of England's announcement this week that base rate will hold at 0.1%, with fears of negative interest rates starting to ease. At the same time, it was announced that a further £150 billion will be pumped into the economy as the quantitative easing (QE) program continues.
While the latest QE announcement will likely have little impact on savings rates, it highlights how uncertain the economy is at the moment – and that a further base rate cut remains a possibility. Already saving rates are at an all-time low, with some high street banks offering just 0.01% on easy access savings accounts; if base rate is cut further in the coming months, banks could follow suit.
However, while the outlook doesn't look positive, there is still the possibility of a challenger bank launching a chart-topping rate. For example, last month DF Capital entered the notice account chart with a market-leading rate – an account that was quickly withdrawn due to high demand, highlighting the need for savers to act quickly – and currently the top-paying easy access deals all come from challengers, including SAGA's Easy Access Savings Account paying 0.70% AER.
There's a lot more to this story online, or start searching for your new account by checking out the best savings rates.
Moneyfacts.co.uk will never contact you by phone to sell you any financial product. Any calls like this are not from Moneyfacts. Emails sent by Moneyfacts.co.uk will always be from news@moneyfacts-news.co.uk. Be ScamSmart.
AER

Notice / Term

Easy Access*

0.75%

None

Fixed Rate Bonds*

1.55%

5 Years

Fixed Rate ISAs*

1.40%

5 Years

Variable Rate ISAs*

0.65%

None

Regular Savings Accounts*

2.00%

12 Months

Notice Accounts*

1.00%

35 Days

Monthly Interest Accounts*

1.50%

5 Years
*Excludes linked accounts, existing customer deals, profession or location dependent accounts
This two-year bond from Bank of London and The Middle East (BLME) offers a competitive choice for those seeking a medium-term home for their money. It pays an expected profit rate of 1.20% AER on its anniversary from a minimum of £1,000, after which no further deposits can be made and no access will be possible before maturity. It must be opened online before becoming postal-operated, and a BLME transfer account is required to hold funds pending investment.
Product Spotlight: Online easy access accounts
Being able to open a savings account online is becoming increasingly important in the current climate. Here are the top online easy access accounts currently available:
• Gatehouse Bank's purely internet-operated Easy Access Account kicks things off with an expected profit rate of 0.75% AER paid on its anniversary. This Sharia'a-compliant account requires a minimum investment of £1,000 and accepts unlimited further additions and withdrawals, with the latter having to be made via a nominated account.
• Next up is SAGA with the Saga Easy Access Savings Account, which offers a rate of 0.70% AER (including a bonus of 0.15% for 12 months) paid on a monthly basis from a minimum investment of just £1. The account must be opened online but can then be managed by phone as well, and it permits unlimited further additions and withdrawals.
• Al Rayan Bank's Everyday Saver (Issue 2) completes the top three, with this Sharia'a-compliant account boasting an expected profit rate of 0.70% AER paid monthly. It can be opened and operated via all channels and requires a minimum investment of £500, with further additions and withdrawals welcome at any time.
You can find more online easy access accounts by heading to our chart.
Note: This list excludes products that are only available to existing customers.
Top products – At a glance
Rise in borrowing through equity release
There was a 41% increase in the number of people taking out equity release between July and September compared to the previous three months, a report by the Equity Release Council has revealed.
According to the report, 10,351 new equity release plans were agreed between July and September (Q3 2020), which is up from the 7,341 agreed between April and June (Q2 2020), but 9% lower than the same period the previous year when 11,419 equity release plans were agreed. Q3 2020 also saw an increase in customers taking extra drawdowns from their plans. The report found that during Q3 2020, 6,697 customers took equity release drawdown, which is a 19% increase compared to Q2 2020, when 5,608 customers took drawdown. However, again, Q3 2020 saw a year-on-year decrease, with 9,605 customers opting for drawdown during Q3 2019.
One reason for the more recent increase in activity is the impact the spring lockdown had on the market, as at that time, many potential customers were unable to get equity release due to property valuations being unable to take place. David Burrowes, chairman of the Equity Release Council, said: "These figures show a steady return to something closer to normal activity over the summer, after the market weathered the initial impact of Covid-19. With the country experiencing a break from lockdown, the pick-up was helped by a mix of new enquiries and delayed cases."
Should you consider equity release?
Equity release can be a good way for older homeowners to release some of the equity in their homes, but it can also have long-term financial implications for borrowers. For this reason, consumers should consider speaking to an independent financial adviser before agreeing to an equity release deal, and may also want to consider speaking to an equity release broker who will be able to provide advice on the best deal available for their individual circumstances.
You can read more of this story online, or speak to an equity release broker to get started.
Product Spotlight: 85% LTV moving home mortgages
Here is a summary of the top 85% LTV mortgage for those moving home:
• AIB has several fixed rate mortgages available to home-movers, including a five-year deal at 2.18% that's fixed to 30 November 2025 (3.3% APRC), before reverting to 3.80% variable. It's available at up to 85% loan-to-value (LTV) and has no product fees, and its incentives include free valuation and £2,000 cashback. A discounted variable rate of 2.49% (1.31% disc) for two years (3.7% APRC) is also available, this time with a lower cashback incentive of £500.
• Cumberland Building Society offers a discounted variable rate of 2.44% (1.65% discount) for two years (4.0% APRC), before reverting to 4.09% variable for term. This 85% LTV deal has a product fee of £1,999, but offers an incentive for home-movers of free valuation.
• Loughborough Building Society has a three-year discounted variable rate of 2.49% (2.85% discount) (4.7% APRC) that reverts to 5.34% variable thereafter. It has a fee of £499 but valuation fees are included.
See what else is available on our chart, or speak to a broker for a more personalised overview.
Rate

Period

APRC

First Time Buyer*

100% LTV

2.74%

(DV)

2 Years

4.5%

Remortgage*

60% LTV

1.17%

(F)

to 28 February 2023

3.2%

Buy-to-let*

65% LTV

1.19%

(F)

to 31 January 2023

4.5%

Moving Home*

60% LTV

1.28%

(F)

to 28 February

2023

3.2%
*Excludes existing customer only or location specific products
Representative example: £168,000 mortgage over 25 years initially at 2.74% variable for 24 months reverting to 4.74% variable for term. 24 monthly payments of £774.14 and 276 monthly payments of £943.39. Total amount payable £279,290.00 includes loan amount, interest of £110,955, valuation fees of £185 and product fees of £0. The overall cost for comparison is 4.5% APRC representative.
First-time landlords seeking a competitive buy-to-let mortgage may want to look to NatWest's offering: available at up to 60% LTV, the rate of 1.35% is fixed to 31 March 2023 (3.7% APRC) before reverting to 4.09% variable. It has a fee of £995, and while there are no incentives, it permits overpayments, offering some flexibility.
YOUR HOME MAY BE REPOSSESSED IF YOU DO NOT KEEP UP REPAYMENTS ON YOUR MORTGAGE.
Terms and Conditions apply
Representative example: £150,000 mortgage over 25 years initially at 1.35% fixed for 28 months reverting to 4.09% variable for term. 28 monthly payments of £589.39 and 272 monthly payments of £779.39. Total amount payable £229,790.00 includes loan amount, interest of £78,497, valuation fees of £248 and product fees of £995. The overall cost for comparison is 3.7% APRC representative.
The best cards for online Christmas shopping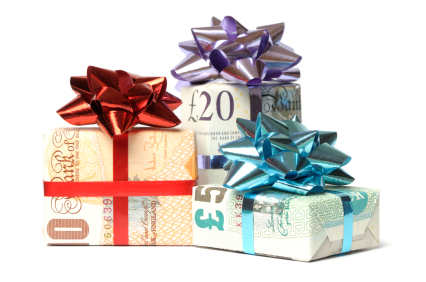 With England in a month-long lockdown and local restrictions already in place for the rest of the UK, the high street is off-limits for the foreseeable future – which means Christmas shopping looks set to be a bit different this year. Many consumers will be looking to do the majority of their Christmas shopping online as a result, and that means finding the right credit card is vital.
Stay safe with the right credit card
Online shopping can be an easy and safe way of getting the big Christmas shop done, and adding a credit card into the mix can make it even safer, as it offers greater consumer protection against things like fraud. In addition to this, consumers who decide to use a 0% purchase credit card can also get an interest-free period in which to pay off their credit card debt without incurring additional interest charges.
However, unfortunately for shoppers, over the past year the longest interest-free period on a 0% purchase credit card without monthly fees has fallen by six months, from the 26-month term that was available in November 2019 to just 20 months today (excluding cards that contain a monthly fee). Three years ago, shoppers were able to get 31 months interest-free, so "it is clear to see that the length of 0% purchase cards has shortened over recent years," said Rachel Springall, finance expert at Moneyfacts.co.uk.
She added: "If shoppers acquired the top interest-free purchase card today from M&S Bank and spent £3,000, they would need to repay £150 per month to clear the debt before interest applies. However, they would have had 11 additional months to repay their debts in 2017 with the top card from Sainsbury's Bank, and therefore could have reduced their monthly repayment to around £97 per month and still cleared the debt before interest applied."
Nonetheless, those looking to spread the cost of their festive purchases may want to consider such a card, so read more of this story online or head straight to our 0% purchase credit card chart to get started.
Looking for a new current account? This one from Barclays Bank could be worth considering. This simple, straightforward account has no monthly fee or minimum funding requirement, and comes with a standard overdraft rate of 35.0% APR (for overdrafts over £15, while accounts switched using the Current Account Switch Service get an introductory overdraft rate of 0% for three months). Customers can get a personalised debit card, too.
Representative example: Based on an overdraft limit of £1,200. Up to £15.00 charged at 0.00% EAR Variable. Over £15.00 charged at 35.00% EAR Variable. Representative 35.0% APR variable.
Similar Recent Posts by this Author: