A BROTHER AND SISTERLY LOVE TRIST
KEEPING IT IN THE FAMILY
Matt Hancock broke ministerial code over stake in firm
YET ONLY A SLAP ON THE WRIST FOR THE TORY INSIDE DEALING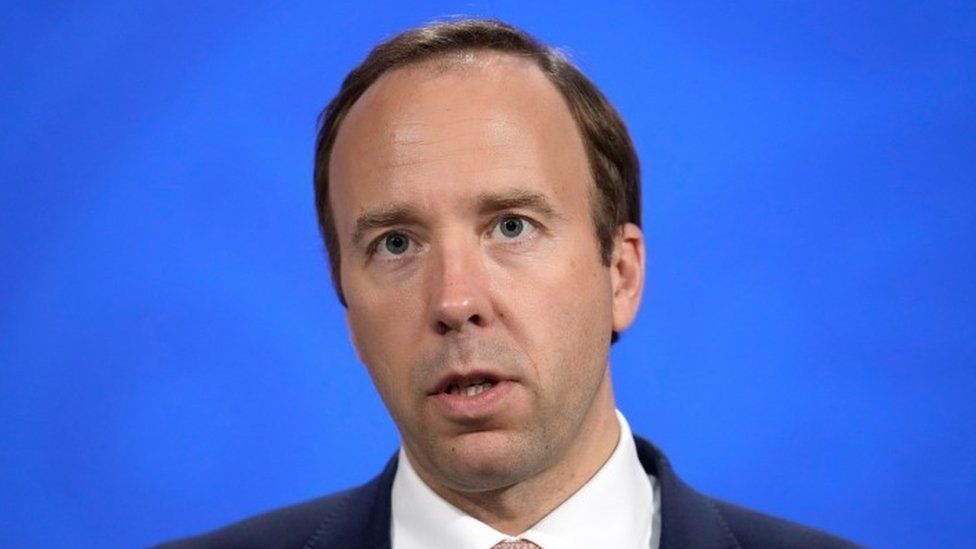 Health Secretary Matt Hancock was guilty of a "minor technical breach of the ministerial code", a watchdog has said.
Lord Geidt – the PM's adviser on ministerial interests – was investigating Mr Hancock's shares in Topwood Ltd.
The company was approved as a potential supplier for NHS trusts in England.
But Lord Geidt said Mr Hancock "acted properly and honestly in promptly" declaring his financial interest.
Topwood Ltd was run by Mr Hancock's sister and brother-in-law.
'Not deliberate'
The firm, which specialises in the secure storage, shredding and scanning of documents, also won £300,000 of business from NHS Wales this year.
Mr Hancock insisted he had acted "entirely properly" but Labour said it was an example of "cronyism at the heart of this government".
The matter was investigated by Lord Geidt, a former private secretary to the Queen who was appointed by the prime minister as the independent adviser on ministers' interests in April.
His report looked at whether the health secretary should have declared an interest when the company was put on the NHS procurement framework – know as NHS Shared Business Services Ltd – two years ago.
Lord Geidt concluded that Mr Hancock's "earlier failure to declare the interest was as a result of his lack of knowledge and in no way deliberate, and therefore, in technical terms, a minor breach of the Ministerial Code".
'Rotten culture'
In an exchange of letters with the prime minister, Mr Hancock said his goal "has always been to act properly and honestly in these matters".
He said he had taken the advice of his permanent secretary and had "always sought to act within the ministerial code".
He added that he had no involvement with the company in February 2019, and "did not know about the framework decision", so did not think he could "reasonably have been expected to declare it".
In a reply to Mr Hancock, the prime minister said he agreed the incident should in no way "impugn" Mr Hancock's good character and he would not be taking "any further action".
But Labour's shadow health secretary, Jonathan Ashworth, tweeted that "as usual, Matt Hancock dismissed and evaded questions when asked about this in the Commons".
He added: "There is a rotten culture set from (the) very top across this government."
Similar Recent Posts by this Author: