KFC Has Just Ruined Easter With A Hot Cross… Burger
And it gets worse ?
It's been just over a year since two-thirds of KFCs nationwide ran out of chicken– and it seems that having a healthy supply of meat again has gone straight to somebody's head.
In news that surely nobody wants this Easter, KFC is trialling a hot cross bun burger, which sees a chicken fillet shoved haphazardly between two sweet, sticky currant-filled buns. We'll let that sink in for a minute.
The brand which is apparently now "all about the buns, hun" has served up the abomination with fresh lettuce and mayo.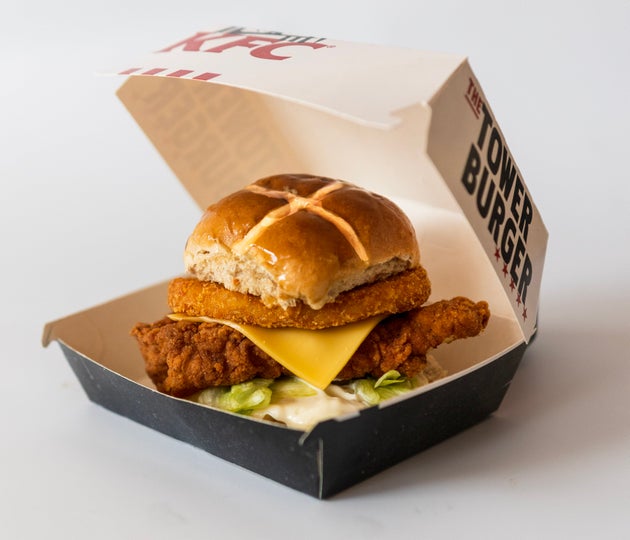 The sweet-savoury mash-up is currently being tested by KFC's chief innovators and, if feedback is positive, it could well make its Easter debut across the nation next year.
It gets worse, though. Much, much worse. KFC has shared a recipe so you can make your own hot cross bun burger, should you be that way inclined. All you need is a chicken fillet from your local KFC, a hot cross bun, lettuce and mayo.
How to make it at home:

1. Cut the hot cross bun in half and toast it.

2. Add a layer of mayo to the bottom bun, followed by a layer of lettuce

3. Place your KFC chicken fillet on top.

4. Add your top bun and nibble away.
Surely this is some kind of culinary blasphemy? Where are the food police when you need them?
Similar Recent Posts by this Author: