Prime minister to warn exit from EU would cost farming industry £330m
David Cameron says without single market cost of exporting British beef
will soar to £240m, with £90m added to lamb exports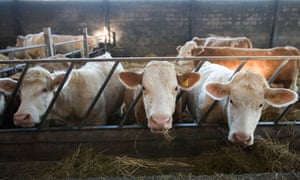 The farming sector contributes £9.9bn to the UK economy
and employs almost half a million people.

The prime minister will warn that Britain's exit from Europe would harm lamb and beef farmers, costing them an extra £330m a year to export their goods.
"If we left this single market and, as some suggest, relied on World Trade Organisation rules, the extra costs of exporting British beef would be £240m a year. An extra £90m would be added to the cost of British lamb exports," he will say on Friday.
"British agriculture, British farmers and British jobs could suffer enormously if we were to leave the single market."
The prime minister will issue the warning for British farmers, recommending the UK does not vote to leave the EU in the referendum he has called for 23 June.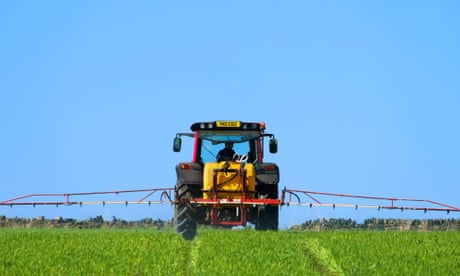 Britain's EU exit would devastate nation's farmers, says study
He put agriculture at the centre of his latest appeal for voters to remain part of the 28-nation bloc while visiting a farm in north Wales before a scheduled appearance at the Welsh Conservative conference.
He said that more than 90% of UK lamb and beef exports – worth about £605m – currently go to the EU. The farming sector contributes £9.9bn to the UK economy and employs almost half a million people.
"British farmers and food producers rely on the single market," Cameron will say. "It gives them access to 500 million consumers, to whom they can sell their goods on an open, unrestricted basis. No tariffs, no barriers, no bogus health and safety rules designed to keep our products out."
His comments come as speculation continues over the source of a newspaper story suggesting that the Queen voiced concerns about the UK's EU membership in a private lunch with former deputy prime minister Nick Clegg.
Buckingham Palace has lodged a formal complaint with the Independent Press Standards Organisation (Ipso) about the report in the Sun, which appeared under the headline "Queen backs Brexit".
But Cameron rejected calls for an official investigation into the leak of the reported comments, insisting the matter was being dealt with by Ipso and there was no need for a further inquiry.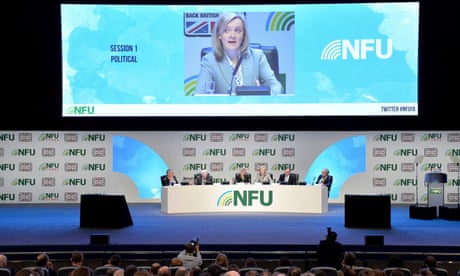 UK environment ministers at odds over Brexit impact on farming
Speaking on BBC Sussex, Cameron said: "The palace has made a very clear statement, the former deputy prime minister has made a very clear statement saying that this didn't happen and I think we should leave it at that. There is obviously a proper investigation now being held by the [Ipso] and I think we should let them do their work."
His comments came as Michael Gove – an ardent Leave campaigner – emerged as the prime suspect for the source of the leak. The justice secretary was one of just four ministers, including Clegg, present at a meeting of the Privy Council held at Windsor Castle in April 2011 when it is thought the conversation with the Queen took place. A spokeswoman for Gove has refused to comment publicly on the claims.
Cameron appeared to accept that he was not involved. "These are very serious matters but as far as I can see Michael Gove has made clear that he has no idea where this story came from either," he told BBC Oxford.
Labour MP Wes Streeting has written to the cabinet secretary Sir Jeremy Heywood urging him to investigate the leak, saying it would be an "extremely serious breach" of Privy Council rules if it came from one of their meetings.
Similar Recent Posts by this Author: