31 new companies added to the 'Dirty List'. The Dirty List names international companies doing business with the military in Burma or involved in projects where there are human rights violations or environmental destruction.
Western Union is the latest company to be removed from our 'Dirty List' following confirmation that they have stopped using the military-owned Myawaddy Bank as one of their agents in Burma
.
Activists and journalists continue to be arrested in Burma and political prisoners remain in jail. All the laws under which they were jailed remain in place.
Take action to free Burma's political prisoners.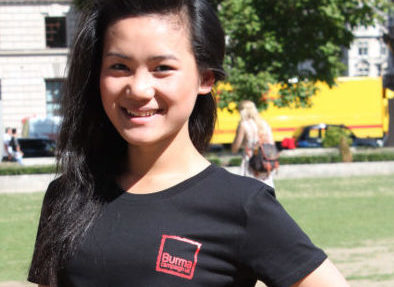 Burma Campaign UK t-shirts are made from 100% organic cotton and printed in the UK in a renewable energy-powered factory.
Burma Campaign UK works for Human Rights, Democracy and Development in Burma
Burma Campaign UK, 110 The Bon Marche Centre, 241-251 Ferndale Road, London SW9 8BJ. | | Get in touch
Similar Recent Posts by this Author: