Galloway legal threat over posters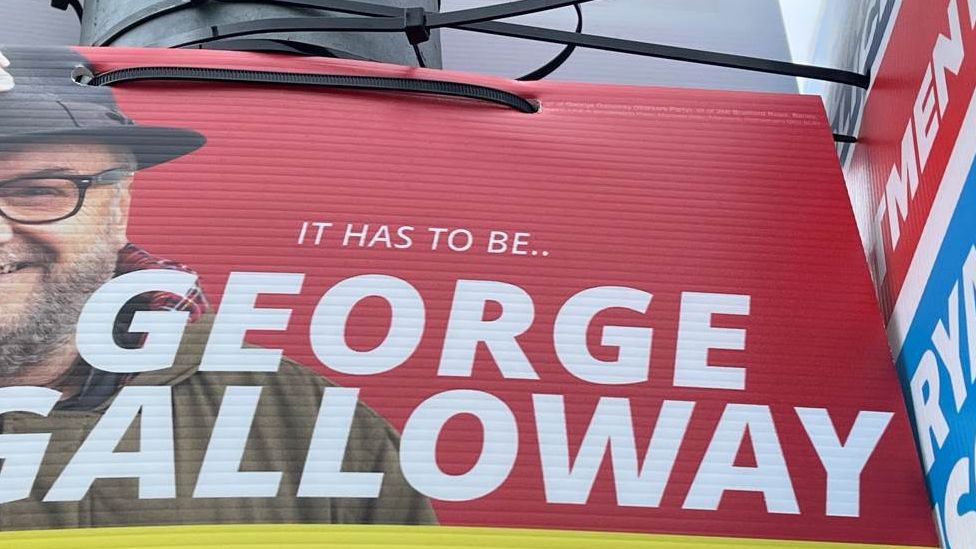 George Galloway has threatened to take legal action against a council in a row over font sizes on his by-election posters.
The adverts for his campaign as the Workers Party candidate in Thursday's Batley and Spen ballot were taken down.
Kirklees Council said the adverts broke election rules but Mr Galloway accused the Labour-run authority of a "blatantly partisan move".
It said the posters "did not meet the standards required".
According to the council, mandatory text, known as an imprint, identifying the source of the campaign material appears too small.
Mr Galloway said the local authority had "used taxpayer money and council staff to remove hundreds of posters" and had not returned them to his campaign headquarters.
"But it is clear there are no levels to which Labour won't stoop in this by-election." he said.
"Gone is the notion of a free and fair election".
James Giles, Mr Galloway's campaign manager, said it had instructed lawyers and reported the removal to West Yorkshire Police and the Electoral Commission.
Similar Recent Posts by this Author: