Should you invest in Premium Bonds?
Offering a secure and tax-free haven for depositing funds, Premium Bonds have been popular with savers for decades, but with a reduction in the odds of winning, we take a look at whether they are still a good savings option.
What are Premium Bonds?
Premium Bonds are managed by National Savings & Investments (NS&I) and enable savers to buy up to £50,000 in bonds that are automatically put into a monthly prize draw, with the chance to win up to £1 million. The bonds are Government-backed, so the money invested is secure, and the money held – along with any prize money – is tax-free.
However, in September NS&I announced that, due to reaching maximum funding levels, it was cutting the annual prize fund rate from 1.40% to 1.00%, which came into effect with the December draw. At the same time, the odds of winning fell from 24,500 to 1, to 34,500 to 1.
How much can you earn on a Premium Bond?
In an effort an understand the value for money Premium Bonds represent, many try to equate the 1.00% annual prize fund rate to a savings rate. If a savings account offers a rate of 1.00% AER, for every £100 the saver deposited into the account, they would earn £1 in interest. But Premium Bonds do not work like this; they don't pay interest, and whether the saver earns anything on the money deposited depends solely on luck. A saver could deposit £100 into the bond and receive nothing in return, or they could win the £1 million jackpot.
The 1.00% annual prize fund rate actually refers to the percentage of the money held within Premium Bonds that is allocated to the prize draw. So, a rate of 1.00% means that 1.00% of all the money currently being held within Premium Bonds is being paid out in prize money. For the December 2020 draw, this was 1.00% from a total of over £98 billion.
Should you invest?
Those considering Premium Bonds should always bear in mind that even owning the maximum amount of £50,000 in bonds is no guarantee of winning. And, as there is no guarantee – and no actual interest being earned – savers should be aware that inflation could erode the value of any money held. As a result, Premium Bonds are probably not a good choice for those looking to build a savings fund or who want to ensure they earn interest on the money they deposit, but the tax-free status of the bonds could be a good option for those who have used up their tax-free allowance.
There's a lot more to this story online, or if you want to build your savings pot, check out our savings charts to find an account that will pay interest, not just odds.
Moneyfacts.co.uk will never contact you by phone to sell you any financial product. Any calls like this are not from Moneyfacts. Emails sent by Moneyfacts.co.uk will always be from news@moneyfacts-news.co.uk. Be ScamSmart.
AER

Notice / Term

Easy Access*

0.75%

None

Fixed Rate Bonds*

1.65%

5 Years

Fixed Rate ISAs*

1.25%

7 Years

Variable Rate ISAs*

0.60%

None

Regular Savings Accounts*

2.00%

12 Months

Notice Accounts*

1.00%

35 Days

Monthly Interest Accounts*

1.35%

7 Years
*Excludes linked accounts, existing customer deals, profession or location dependent accounts
If you want to keep your funds accessible but don't mind planning when you'll make a withdrawal, this deal from Aldermore could be for you. The Double Access Account Issue 1 pays a rate of 0.60% AER – a top rate among easy access accounts – on its anniversary, provided you don't make more than two withdrawals per year. A minimum investment of £1,000 is required to open this purely internet-operated deal, with further additions welcome.
Advertisement:
Tax-efficient, long-term growth with the Foresters Friendly Investment Bond
Make the most of our Investment Bond offer and get up to £200 in M&S Gift Cards, depending on how much you invest, when you apply online by Sunday 6 December 2020 and the money remains invested for at least three months. Ts&Cs apply.
Our Investment Bond is a great way to invest from £5,000 up to £150,000 and aims to make the most of your money, offering the potential for long-term growth over five years or more.
Established for over 185 years with more than 70,000 members, Foresters has 96% customer satisfaction (2018 Member Satisfaction Survey) and was named as Best Small Insurer at the Insurance Investment Exchange awards 2019.
Policyholders gain access to a range of unique member benefits, including educational awards and discretionary healthcare grants – in 2019 we paid over £1.6m in discretionary grants to our members.
Capital at risk.
Find out more about our latest Investment Bond offer today:
Product Spotlight: Online easy access accounts
Looking for an easy access account that can be opened online? Here's an overview of the top deals currently available.
• ICICI Bank UK comes out on top with its SuperSaver Savings Account paying a market-leading 0.75% AER on a monthly basis from a minimum investment of just £1. Further additions are welcome and withdrawals are allowed, provided they're made via a linked ICICI Bank current account.
• Aldermore takes second place with its Double Access Account Issue 1 paying a rate of 0.60% AER on its anniversary, provided you don't make more than two withdrawals per year. It requires a minimum investment of £1,000, with further additions welcome.
• JN Bank's Easy Access Savings Account pays 0.55% AER on a monthly basis on balances of at least £1,000, though anything below that (the minimum investment is £1) will attract a rate of 0.10%. Further additions are welcome and unlimited withdrawals are permitted. Investec Bank plc pays the same rate on its Online Flexi Saver from a minimum investment of £5,000, with further additions and withdrawals again permitted without restriction.
You can find more online easy access deals by heading to our chart.
Top products – At a glance
Hope for first-time buyers as 90% LTV deals rise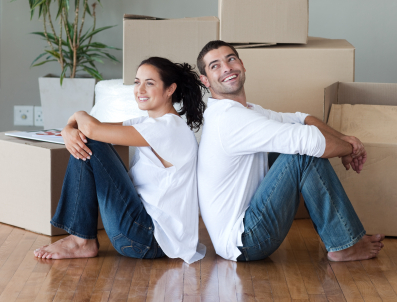 The number of mortgage deals available for those with a 10% deposit increased by 25 during November and is now at its highest level since 1 June 2020, our latest research shows, offering hope to those looking to take their first step on the housing ladder. As of 30 November there were 81 mortgage deals available at 90% loan-to-value (LTV), up 25 from the start of the month when just 56 were on offer, and meaning the total now stands at its highest level since 1 June, when there were 183 deals available.
Positive results in terms of rates as well, with November seeing average rates on two and five-year fixed deals at 90% LTV fall. On 1 November the average two-year fixed rate at 90% LTV stood at 3.76%, which fell by 0.08% during the month to stand at 3.68% by 30 November. Meanwhile, the average five-year fixed rate on a 90% LTV deal fell by an even more substantial 0.16% over the same period, down from 3.98% to 3.82%.
However, it isn't all good news, as there are still 100 fewer 90% LTV deals available than in June, and a staggering 698 fewer than were available in March, highlighting that the market is still challenging. As such, first-time buyers looking to buy a property with a 10% deposit should consider speaking to a mortgage broker, who will be able to assess all the 90% LTV deals in the market to help decide the best deal for their circumstances.
Buyers with a 5% deposit still face difficulty
Buyers with a deposit of just 5% have fared even worse in recent months, with there now being just eight 95% LTV deals to choose from – down from 12 at the start of November. As such, many first-time buyers may want to consider waiting to increase their savings so they can offer a 10% deposit on a property, or they could look to the Government's Help to Buy equity loan scheme to boost their deposit.
You can read more of this story online, or consider your options by heading to our first-time buyer mortgage chart.
Product Spotlight: Pension drawdown
At retirement you have a few key options in how to spend your pension, one of which is pension drawdown. This allows you to "draw down" funds from your pension pot in order to provide an income, while keeping the rest of your funds invested, offering the potential for further growth.
Several platforms have begun cutting fees for drawdown too, which means now could be a great time to consider it. AJ Bell has announced that it will remove its drawdown fee from January, hot on the heels of ii which removed the drawdown fee on its SIPP in October. Vanguard is following suit, announcing that it's launching a drawdown option for personal pensions with no drawdown fee whatsoever.
These moves mean those who want flexible access to their pension pot are now able to do so freely, without paying the pension provider every time they want access. Charges on drawdown could essentially cut into the benefit of any funds withdrawn, so this enhanced competition comes at a great time for retirees who may be wondering what to do with their pension pot.
You can find out more about drawdown by reading our guide, or if you're looking to start or transfer a personal pension, you may want to look into a SIPP (self-invested personal pension) to give you more control over your investments. Interactive investor has a plan that may be worth considering.
Rate

Period

APRC

First Time Buyer*

100% LTV

2.74%

(DV)

2 Years

4.5%

Remortgage*

60% LTV

1.09%

(F)

to

31 March 2023

3.9%

Buy-to-let*

65% LTV

1.19%

(F)

to

31 January 2023

4.5%

Moving Home*

60% LTV

1.09%

(F)

to

31 March

2023

3.8%
*Excludes existing customer only or location specific products
Representative example: £168,000 mortgage over 25 years initially at 2.74% variable for 24 months reverting to 4.74% variable for term. 24 monthly payments of £774.14 and 276 monthly payments of £943.39. Total amount payable £279,290.00 includes loan amount, interest of £110,955, valuation fees of £185 and product fees of £0. The overall cost for comparison is 4.5% APRC representative.
This top remortgage deal from Platform (part of The Co-operative Bank) boasts a rate of 1.09% that's fixed to 31 March 2023 (3.9% APRC) before reverting to 4.34% variable. It's available at up to 60% loan-to-value and comes with a fee of £1,499, while its incentive package includes free valuation and legal fees as well as £250 cashback for remortgagors. This deal is exclusively available through mortgage brokers.
YOUR HOME MAY BE REPOSSESSED IF YOU DO NOT KEEP UP REPAYMENTS ON YOUR MORTGAGE
Representative example: £178,000 mortgage over 25 years initially at 1.09% fixed for 27 months reverting to 4.34% variable for term. 27 monthly payments of £678.11 and 273 monthly payments of £945.70. Total amount payable £278,378.07 includes loan amount, interest of £98,485, valuation fees of £0 and product fees of £1499. The overall cost for comparison is 3.9% APRC representative.
How to protect your Christmas gifts
With just three weeks left until Christmas, now is the key Christmas shopping period – but while many shoppers will be focusing on buying everything on their list, they may overlook ensuring their buys are financially protected. From damaged gifts and scams, to refund refusals and burglaries, there are many ways that Christmas shopping can be financially vulnerable, so here are some ways consumers can ensure their gifts are protected.
How to protect Christmas gifts when shopping
It's often better to use a credit card over a debit card for expensive gifts, particularly when shopping online, due to the extra protections offered. Under Section 75 of the Consumer Credit Act, if something is purchased using a credit card and it is damaged, faulty or never arrives, the credit card provider should help the shopper get their money back. This protection is available on items costing between £100 and £30,000 bought using a credit card.
What to do if you've bought Christmas gifts from Debenhams
Sadly, this week it was announced that the department store Debenhams will be closing. As an exact date has not been set at the time of writing, it is still possible to shop there – though consumers buying gifts should be aware that, although refunds are possible at the moment, when it stops trading, refunds will likely no longer be possible.
As such, anyone looking to return items should do so as soon as possible and be aware that they may not be able to return gifts after Christmas if the company is no longer trading, although again, using a credit card may offer some protection against this. Consumers should also be wary about buying gift cards from Debenhams as Christmas presents, as they may not be valid if the company has ceased trading.
How to protect Christmas gifts within your home
A combination of longer nights and expensive gifts in homes has historically resulted in an increase in burglaries in the run up to Christmas. To help protect their possessions, consumers should keep presents away from windows and doors to shield them from prying eyes, while leaving lights on when out of the house can also help to deter burglars.
In the event that the worst should happen, homeowners should ensure that they have home insurance to cover the cost of replacing the stolen items. For those looking for a new home insurance deal, we list all our top-rated home insurance companies here.
Read more of this story online, or check out the top credit card deals to get your Christmas shopping with added protection.
International money transfer
There are several ways you can send money abroad, though arguably one of the most cost-effective and convenient methods – particularly for those making frequent transfers – is through a specialist foreign exchange broker. Xe offers this kind of service, and with bank-beating rates, zero fees and transfers available in 60 currencies, they could have the answer to your international money transfer needs.
Similar Recent Posts by this Author: